VICTORY – ONE FOR ALL!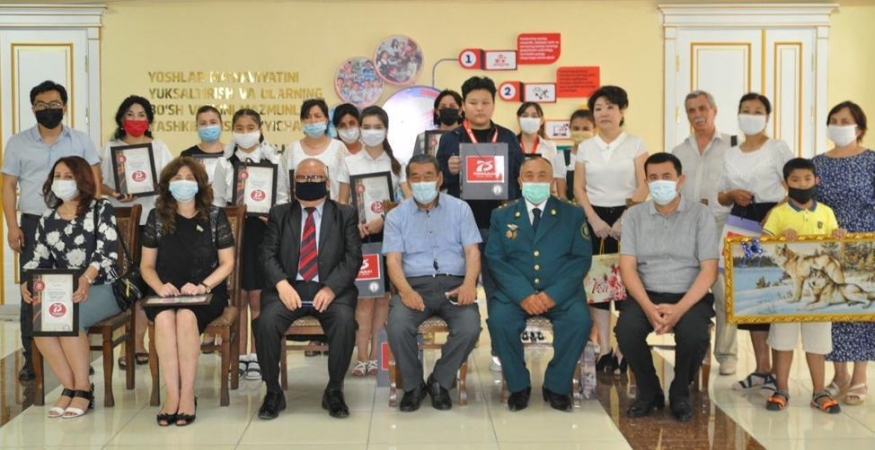 Andijan region hosted the ceremony of awarding the winners of a video competition "Victory – one for all" on the occasion of the 75th Anniversary of the Great Victory. The initiator and leader of the competition is the teacher of the Russian language and literature of the secondary school No. 13 of the city of Andijan Kim L.H.
The organizers of the competition, announced on the eve of the anniversary of the celebration of the nationwide feat, are Andijan regional branch of the Russian Cultural Center of Uzbekistan, the regional department of public education, the department of internal affairs of the region, the Nuroniy Fund, and the regional Korean Center. The city khokimiyat, the bureau of compulsory execution of Izbaskan district of Andijan region and journalists of Andijan Pravda regional newspaper did not stand aside. Each contributed to ensuring that the event was held at the highest level and with mandatory compliance with sanitary standards.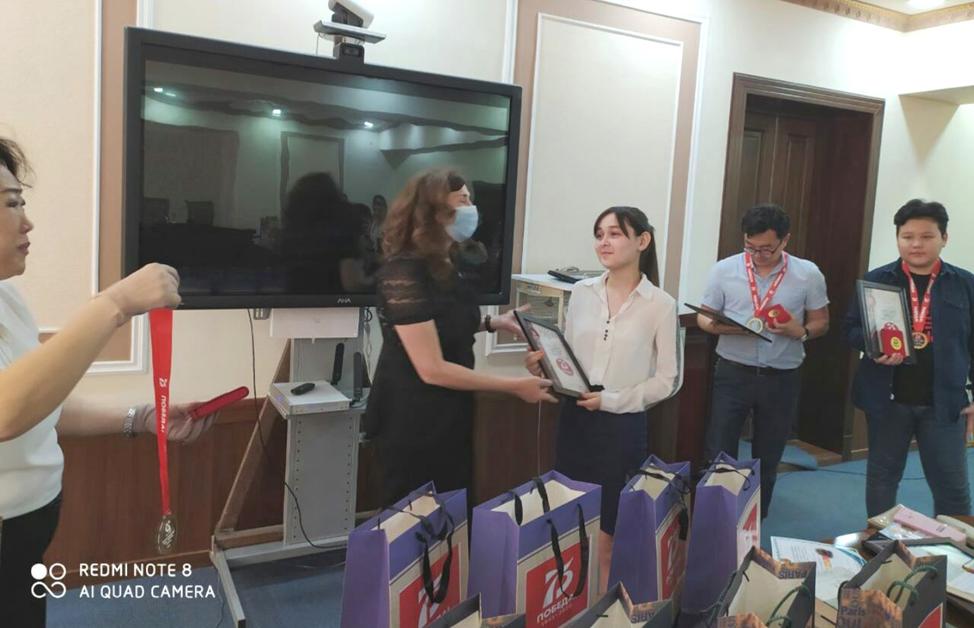 The competition was announced in the following categories:
Video competition of readers "Lines on war", including the performance of poetic or prose texts;
Video competition for the performance of songs of the war years "And the song also fought";
Competition of copyright videos "War. Victory. Memory";
Video competition of creative works (essay) "I will tell you about the war".
The video competition turned out to be truly popular. It was attended by people of different nationalities. Members of the organizing committee and the jury had a difficult task – to select the best from more than 4 thousand works sent by the participants of the competition, including from Bukhara and Tashkent region. It really was not easy. All author's videos were distinguished by their talent and creative personality. Respectful attitude of Uzbek people to the theme of World War II, which has been passed down from generation to generation and is an unprecedented lesson for courage and unity for people of the country, was felt in every work: the youngest participant of the competition, seven-year-old Abdulvasit Muhammedov and the oldest, almost the same age as Victory – Anatoliy Olegovich Barannikov.
At the event, Yuldashev O.O., Advisor to the Head of Department of Internal Affairs of Andijan Region on Educational Work, Akhunov U.N., Head of Nuroniy Regional Fund, Smesova E.A., Chairman of the Russian Cultural Center, informed the insightful and instructive young generation about the war.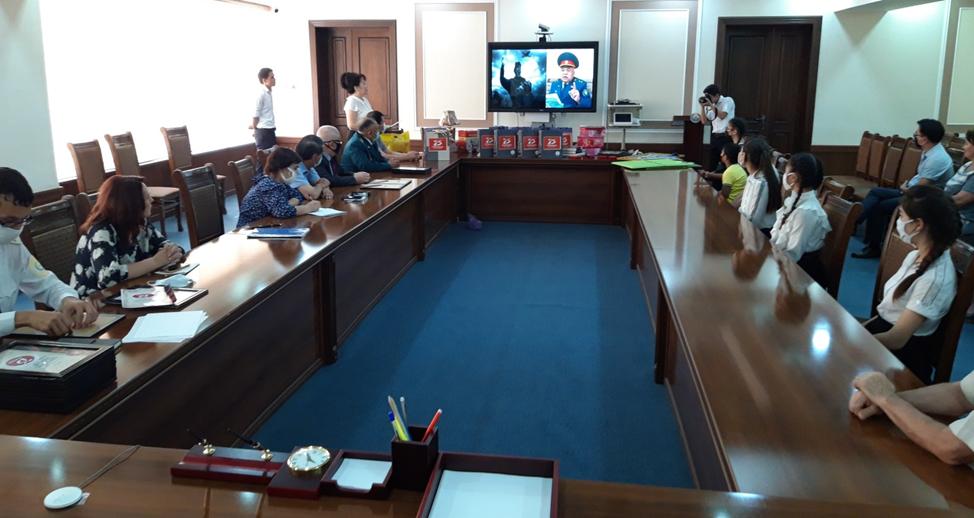 Winners received valuable prizes and diplomas. For objective reasons, several winners were not able to attend the award ceremony.
As one of the organizers of the video competition "Victory – one for all", I think that most importantly, it was another common little victory for us. And over the coronavirus, which limited the whole world to strict quarantine measures, and over life problems and ups and downs. Because we must preserve this spirit of the victorious nation and pass it on to our descendants.
Yelena Babenko,
Deputy of the Legislative Chamber of the Oliy Majlis,
Member of the faction of the People's Democratic Party of Uzbekistan
← Back to list