New mechanism for poverty reduction is being created
New mechanism for poverty reduction is being created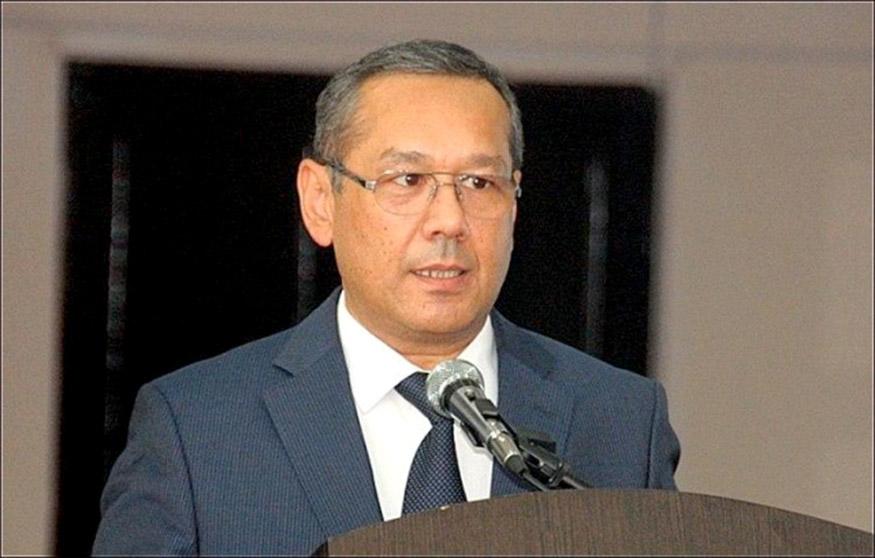 For increasing the role of women and youth in society, it is necessary, first of all, to train them in professions and provide their employment.
It is not possible to systematically solve socio-economic, political and legal issues related to the interests of these categories of citizens without effective and qualitative implementation of these tasks.
A videoconference on measures to increase the role of women and youth in society and ensure their employment, held on October 8 this year under the chairmanship of the President of the Republic of Uzbekistan Shavkat Mirziyoyev, became significant in this direction.
In recent years, a vertical system for the implementation of state policy on women and youth issues has been created in Uzbekistan up to the level of mahallas. A position of deputy hokim has been introduced in each district to address youth issues, and a separate position of deputy chairman of the mahalla has been introduced to address women's issues at mahalla level. At the videoconference, the President of Uzbekistan noted that from now on we need to establish a system of employment for the unemployed by visiting people's homes.
Thus, a new order of work has been defined, which covers families with women and youth in need of support. In addition, in the context of each mahalla, district, city and region, the so-called "youth notebook" and "women's notebook" will be formed.
These notebooks are necessary for hokims, sector leaders, competent organizations to have accurate information about the state of affairs regarding the problems of youth and women in each region and to take appropriate measures on this basis. Previously, not every leader was aware of how many young people in the territory assigned to him were not employed, how many women did not have a profession.
The "iron notebook", introduced at the initiative of the President of the country during the period of strengthening quarantine measures in the country due to the pandemic and the increased need for targeted support of families in need, justified itself and yielded great results, becoming the basis for directing state aid and maintaining social stability. Currently, the "iron notebook" contributes to the planned organization of work to lift families out of poverty. The "youth notebook" and "women's notebook" will also be aimed at strengthening the targeted approach to training women and youth in profession, ensuring their employment.
If the "youth notebook" will include boys and girls at the age from 18 to 30, then the "women's notebook" – women over 30 years old. When compiling these lists, special attention will be paid to young people and women who need social, legal and psychological support, as well as those seeking to acquire new knowledge and professions.
Economic, legal and labor relations are developing rapidly in the world. In production, especially in the service sector, more and more new industries are emerging, opportunities for good earnings are expanding without a diploma of higher education, and self-employment. As a result of development of entrepreneurship and the service sector in the country, modern jobs are being created that require not a diploma, but a certain qualification. People who have a profession and job will be able to be active in public life and in the future find new opportunities that will meet their wishes and ambitions.
The President of the country, focusing on this issue, clearly defined the tasks and directions for the widespread use of the social contract mechanism. Often, financial difficulties prevent a person from acquiring a profession and qualifications. Now, at this initial stage, the state will provide material and social support to youth and women.
The allocated funds will contribute to the consistent establishment of the activities of thousands of non-state vocational training centers engaged in formation of skills in demand on the labor market.
In addition, the sources of financing for the implementation of the planned tasks have been specifically identified. Thus, $100 million will be allocated from the Fund for Reconstruction and Development. Of this, $10 million will be allocated for vocational training of youth and women, $90 million for soft loans for those who completed advanced training courses and received a certificate. Under the social contract, young people and women wishing to take training courses at non-state vocational training centers will be able to receive subsidies of up to 1 million soums to cover training costs.
If women and young people in need acquire a profession and find a job, then in the future they will be able to find their place in life. In general, the Head of the state has identified a new mechanism to combat poverty in the regions and to include young people and women in need of social, legal and psychological support, seeking to master a profession, into the active stratum of society.
Most importantly, this mechanism must be used effectively. At the same time, not only local hokimiyats and responsible organizations, but also members of the parliament and local Councils should be active. It is very important that subsidies and other funds are directed to appropriate goals, and those in need and who want to master the profession are fully trained. If at the same time the deputies show activity, then a lasting dialogue with people will be established. People will begin to believe more in reforms and their own capabilities. The socially and economically active strata of the population will expand in society, which, in turn, will contribute to strengthening the positions of deputies in the regions.
In a region where work in this direction will not be organized on a systematic basis, social problems associated with unemployment will worsen, and the electorate will suffer.
The People's Democratic Party believes that supporting unemployed women and youth seeking to acquire knowledge and professions is relevant in eliminating the main causes of unemployment at places.
The tactics of reforms in this direction are fully consistent with the main goal of our party. Therefore, each party organization and deputy association determine their plans for the manifestation of determination in order to achieve concrete results and ensure the interests of the electorate.
Ulugbek INOYATOV,
Deputy Speaker of the Legislative Chamber of the
Oliy Majlis of the Republic of Uzbekistan,
Head of NDPU faction.
Tags
Deputat
Oliy Majlis
← Back to list