Protecting women will improve the statistics
Protecting women will improve the statistics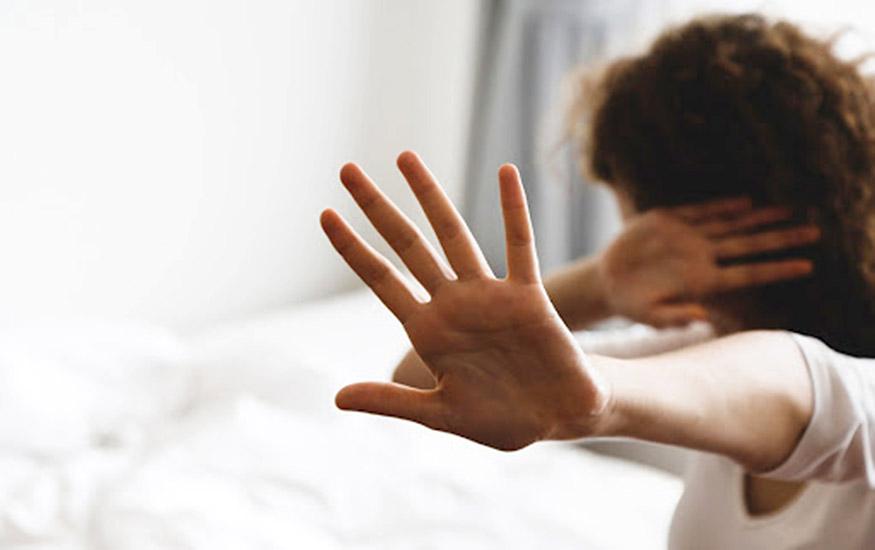 Domestic violence is a problem that international community pays the main attention.
The United Nations Committee on the Elimination of Discrimination against Women (CEDAW) and the Declaration on the Elimination of Violence against Women, adopted by the UN General Assembly resolution of December 20, 1993, recognized that women suffer from gender inequality, which is a violation of human rights. Despite all the efforts made by international organizations, according to the UN, every third woman in the world is still subjected to violence.
Our country, paying special attention to gender equality issues, has adopted several official documents regulating the rights of women in society. These are the laws "On guarantees of equal rights and opportunities for women and men", "On the protection of women from oppression and violence", as well as a resolution of the Cabinet of Ministers "On measures to improve the system of protecting women from oppression and violence".
The Law "On protection of women from oppression and violence" states that victims of harassment and violence are provided with state protection through a protection order, which is issued by the internal affairs bodies within 24 hours from the moment of establishing the fact of harassment and violence or its threat for up to 30 days. Other measures include placing victims in special care centers, conducting preventive conversations and corrective programs with aggressors to change their violent behavior. In accordance with the document, information about victims of harassment and violence, as well as persons who have committed violence or are prone to it, are entered into the unified electronic database of the State Statistics Committee.
If to study the international experience in improving the system and mechanism for protecting women, the government of England has developed a national policy to combat domestic violence. It is built on the postulates included in the National Plan to Reduce Violence against Women (2005). In 2010, the New Comprehensive Strategy Call to End Violence against Women and Girls was adopted, which includes four main goals: preventing domestic violence as a priority, providing support and reducing the risk to victims, holding perpetrators accountable and supporting social services.
Further action plans (2013–2014) included the principles of the main strategy, focusing efforts on early warning and prevention of domestic violence.
Domestic violence is criminalized in UK law and legal decisions reflect the extent to which it is recognized as an important social issue. In this country, victims of domestic violence can seek protection from the police, which are given the right to detain the abuser for 48 hours, as well as to the criminal court for a protection order. In this case, the abuser is prohibited from returning and staying in the house for 28 days. This makes it possible to keep family members safe from violence and to seek further help and protection. In addition, a civil court is able to deliver a verdict to restrict communication between a violent family man and the victims.
In general, in England the problem is focused on the development of measures to prevent domestic violence, which are regulated by the government at the national and local levels. To promote prevention and service delivery to survivors, interagency partnership has been established with social, community, charity organizations, justice services, healthcare, housing agencies, local police, authorities and others. In Family Justice Centers, representatives from housing agencies, social services, local police and other organizations work under the same roof. Their purpose is to assess the risks of offenders and provide broader social and legal services to victims of violence. Collaboration allows representatives from all involved organizations to share data, organize regular meetings and effectively help victims.
Inter-agency work not only encompasses government and non-government organizations and models, but also includes factors and rules for good cooperation practice. The interaction is monitored and systematic screening is carried out to identify gaps and improve the quality of services for victims.
Addressing the issue of domestic violence against women is beyond the efforts of one organization. This requires the involvement of many structures. To be successful, communication is required between all institutions, both vertically with government and horizontally at the local level. Factors such as policy, management practices, local conditions and available resources also influence the success of inter-agency work to combat domestic violence.
To improve policies and practices for the protection of women in Uzbekistan, it is equally advisable to involve relevant institutions for a coordinated comprehensive response to domestic violence.
Zukhra SHADIYEVA,
Deputy of the Legislative Chamber of the Oliy Majlis,
Member of PDPU Faction
Tags
Deputat
Oliy Majlis
← Back to list