Maqsuda Vorisova – Presidential Candidate from the People's Democratic Party of Uzbekistan
Maqsuda Vorisova – Presidential Candidate from the People's Democratic Party of Uzbekistan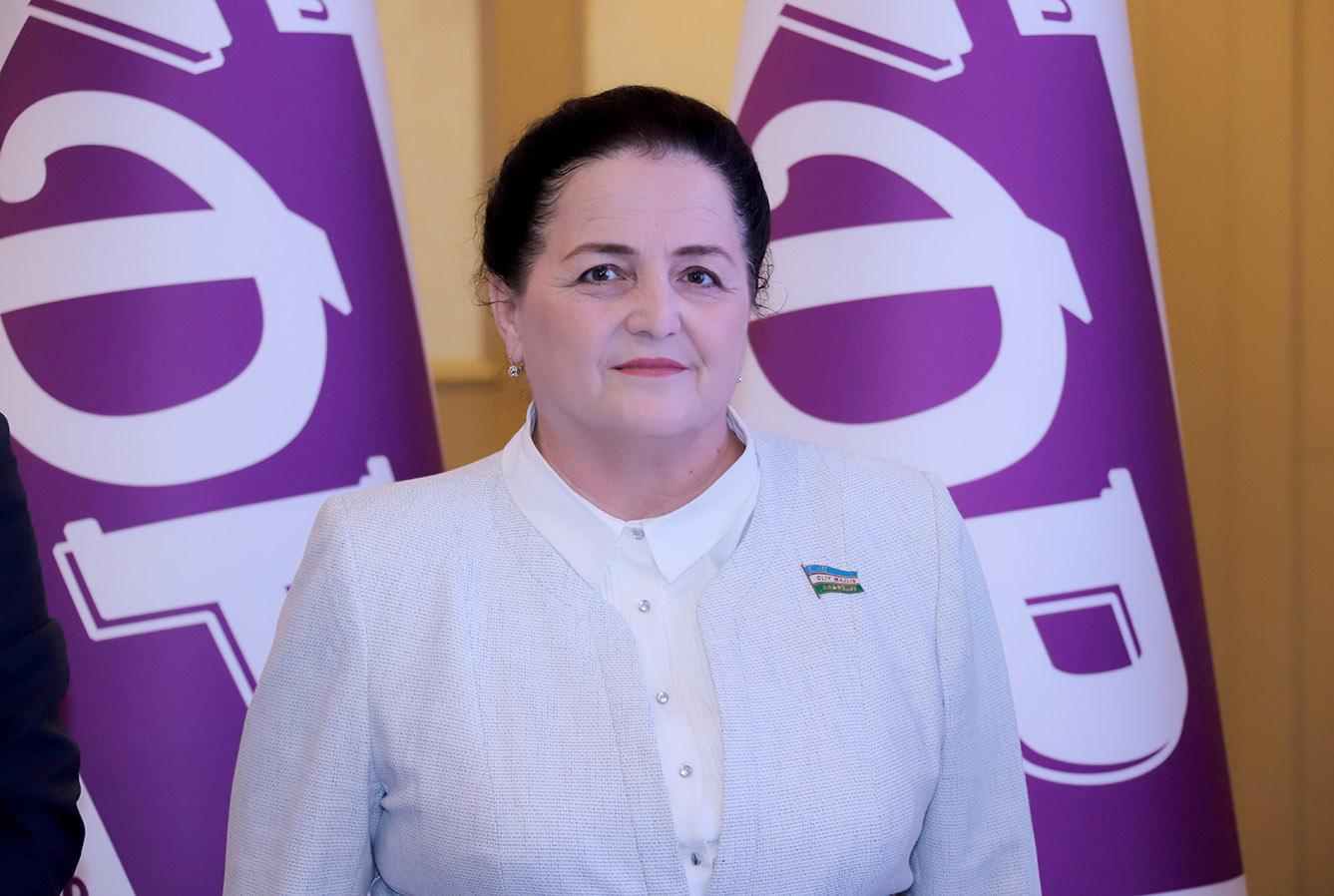 Maqsuda Azizovna Vorisova was born in 1961 in the city of Tashkent. Received higher education. In 1984, she graduated from Tashkent State Medical Institute. Doctor by profession. Married. Has three children. Member of the People's Democratic Party of Uzbekistan.
Mrs. Vorisova began her career in 1984 in the Clinic of Tashkent State Medical Institute. She worked as a doctor at the rural medical center "Nazarbek" in Zangiota district of Tashkent region in 1987-2018, and from 2013 was the head of this clinic.
In 2009-2014, she was a deputy of Zangiota District Council of People's Deputies, in 2015-2019 a deputy of Tashkent Regional Council of People's Deputies, and a member of the Senate of the Oliy Majlis of the Republic of Uzbekistan. She has gained great experience by directly participating in the decision-making that serves to develop the country and strengthen the protection of the interests of people.
Since 2018, she has been actively working as the Deputy Chairman of the Central Council of the People's Democratic Party of Uzbekistan, in 2019, Deputy of the Legislative Chamber and Deputy Chairman of the Committee on Public Health, as well as the Chairman of the Family and Women's Commission of the lower house.
In 2018, Mrs. Maqsuda Vorisova was awarded the 1st Degree Order "Sog'lom Avlod Uchun" ("For a Healthy Generation").
Maqsuda Azizovna Vorisova has a strong political will, the ability to put the interests of society above all else. She is a selfless leader, highly respected by thousands of members of the party and people.
Maqsuda Vorisova has shown selflessness for many years in the primary organizations in the provision of quality medical care for needy citizens who are the electorate of the People's Democratic Party.
A Parliamentary Commission on the implementation of reforms to improve the health of the population was established in the Legislative Chamber of the Oliy Majlis based on her proposals and personal initiative. The faction of the People's Democratic Party of Uzbekistan is responsible for the effective functioning of this commission.
Maqsuda Vorisova is one of the most experienced female politicians, who have great experience in public administration, domestic and foreign policy, law and social protection during her many years of activity in the Parliament and Senate.
Tags
sajlov-2021
← Back to list