Uzbekistan, Turkey enhance strategic partnership
Uzbekistan, Turkey enhance strategic partnership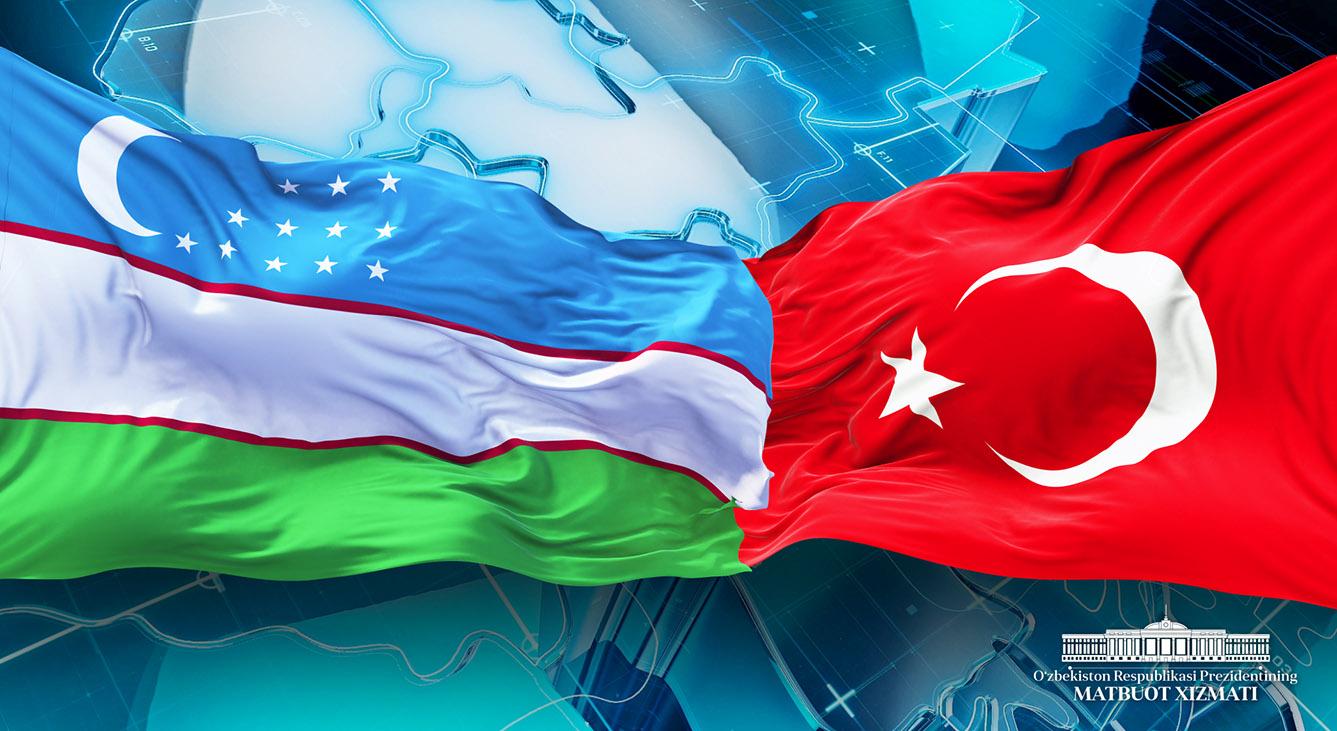 Diplomatic relations between Uzbekistan and Turkey began to develop on March 4, 1992. Turkey became the first country to recognize the independence of Uzbekistan. The Turkish Embassy in Tashkent began its activities in April 1992, and the Embassy of Uzbekistan in Ankara in January 1993. This year, Turkey and Uzbekistan are celebrating the 30th anniversary of the establishment of diplomatic relations.
Relations between Uzbekistan and Turkey have been actively developing over the past five years. In November 2016, President Recep Tayyip Erdogan visited Uzbekistan. In October 2017, President of Uzbekistan Shavkat Mirziyoyev paid a visit to Turkey. In 2017, a meeting of the Intergovernmental Commission on Trade and Economic Cooperation between Turkey and Uzbekistan was held. In 2018, a High-Level Strategic Cooperation Council was established between the two countries, and in 2020, Ankara hosted the first meeting of this council.
The second meeting of the High-Level Strategic Cooperation Council between Turkey and Uzbekistan was held as part of the visit of the President of Turkey to Uzbekistan on March 29-30 this year. The leaders of the two countries also held talks on further development and strengthening of bilateral relations of friendship and strategic partnership, and the expansion of multifaceted cooperation between our countries. Moreover, issues of cooperation projects in trade, investment, innovation, industry, logistics, tourism and other sectors of the economy were discussed.
Ten documents were signed following the negotiations, including the Agreement on Preferential Trade, the Framework Agreement on Cooperation in the Military and Defense Sphere, and the Agreement on the Transfer of Convicts. A Joint Statement was also signed following the meeting of the High-Level Strategic Cooperation Council.
It should be noted that Turkey is one of the main trade partners of Uzbekistan. Exports and imports between the two countries are increasing. In 2016, the trade turnover between the two countries was more than $1 billion, in 2020 this figure reached more than $2 billion, and in 2021 it exceeded $3.6 billion, up 72 percent compared to the previous year.
During the visit of the President of Turkey, a ceremony was also held to launch a modern thermal power plant in Tashkent region and start a project to build a similar plant in Syrdarya region, which is being implemented by the Turkish company Cengiz Enerji.
Taking into account the current high level of relations between the countries, the leaders of the two countries also agreed to upgrade the status of relations between the two countries to a comprehensive strategic partnership.
Zukhra Shadiyeva,
Deputy of the Legislative Chamber of the Oliy Majlis.
Tags
Deputat
Oliy Majlis
← Back to list