Chairman of Surkhandarya Regional Council elected
Chairman of Surkhandarya Regional Council elected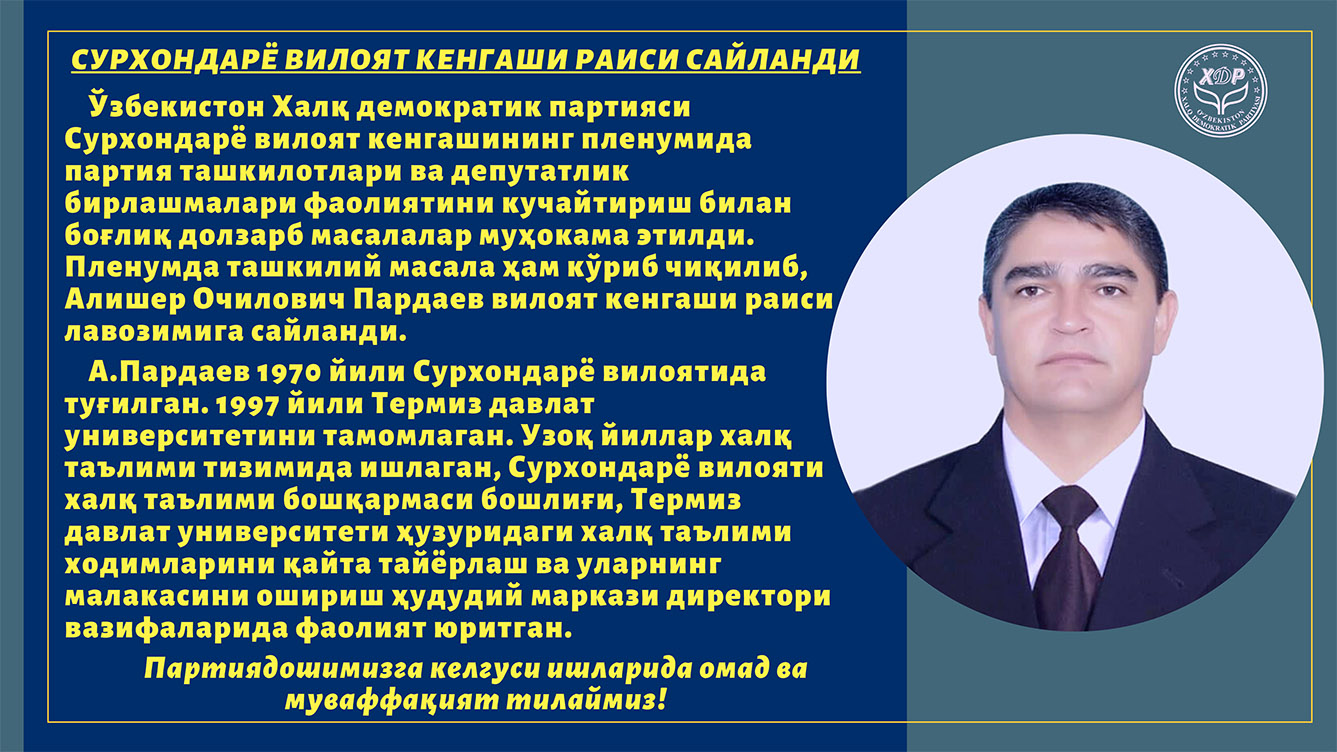 At the plenum of Surkhandarya Regional Council of the People's Democratic Party of Uzbekistan, the current issues related to strengthening the activities of party organizations and deputy associations were discussed. Organizational issues were also discussed at the meeting. Alisher Ochilovich Pardayev was elected Chairman of the Regional Council of the party.
Pardayev was born in 1970 in Surkhandarya region. He graduated from Termez State University in 1997. For many years he worked in the public education system, was the Head of Surkhandarya regional department of public education, the Director of the territorial center for retraining and advanced training of public education workers at Termez State University.
We wish our fellow party member success in his future activities!
Information Service of the
People's Democratic Party of Uzbekistan
← Back to list