The restriction on medical workers wishing to work in remote areas is canceled at the suggestion of the PDPU
The restriction on medical workers wishing to work in remote areas is canceled at the suggestion of the PDPU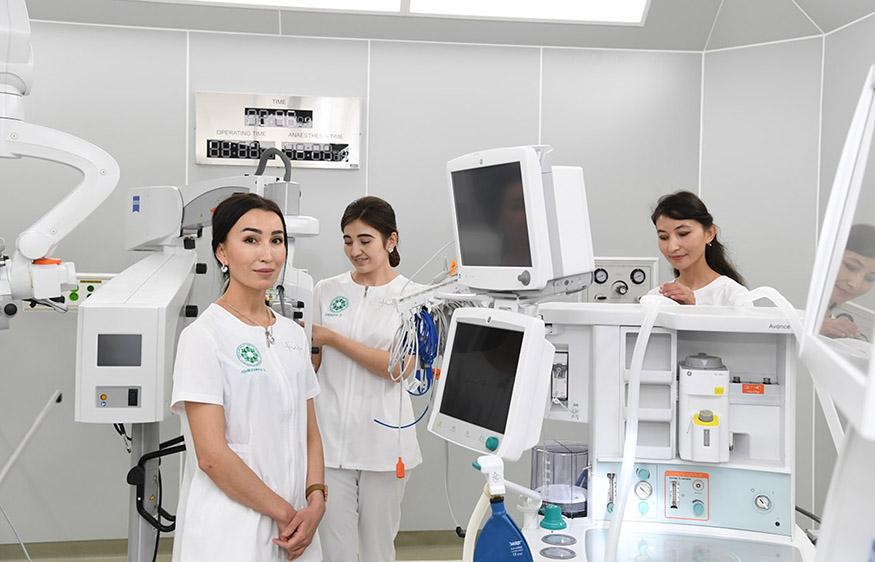 One of the problems in providing qualitative medical services to people living in remote areas is the lack of human resources in the healthcare system. For example, today only in Surkhandarya region there is a need for more than 3600 doctors.
Of course, there are certain reasons for this. This is primarily due to the difference between the conditions available in the centers and remote areas. Because no specialist or young staff wants to leave their place, where there are all the amenities and conditions, and work in remote areas. To do this, they need an incentive, encouragement, a system of benefits and preferences. This idea was put forward in the Pre-Election Program of the People's Democratic Party of Uzbekistan.
According to the Decree of the President of the Republic of Uzbekistan of November 12, 2020 "On measures to introduce fundamentally new mechanisms in the activities of primary healthcare institutions and to further improve the efficiency of reforms in the healthcare system", "Rural Doctor" program was introduced from 2021 for doctors of family doctor's offices and family polyclinics in remote and hard-to-reach districts.
Studies conducted by the deputies and meetings with the local population showed the importance of the "Rural Doctor" program. However, the phrase "graduated within the last 3 years" mentioned in the decree imposes certain restrictions on medical workers wishing to work in remote and hard-to-reach areas. That is, specialists who graduated from universities more than 3 years ago cannot participate in this program even if they wish.
Based on this, the faction of the People's Democratic Party in the Legislative Chamber of the Oliy Majlis of Uzbekistan made an appeal to the government on this issue. It proposes to remove the restriction on the term for graduation.
It is reported that the proposal to expand the number of specialists involved in the program has been approved by the government, and a corresponding draft document is currently being developed.
The implementation of this document will allow any specialist to take part in the "Rural Doctor" program.
According to the current procedure, doctors living in other regions and who have graduated from medical higher educational institutions within the last 3 years, when hiring a family doctor and family polyclinics located in remote and hard-to-reach areas, are allocated a one-time amount of 30 million UZS who do not have housing – office for a period of three years or are compensated for the monthly rent in two times the base calculated value from the State budget.
Information Service of the
People's Democratic Party of Uzbekistan
Tags
Our Projects
Deputat
Public reception
Oliy Majlis
← Back to list